Week in Review: Sen. Kelly Talks Bipartisan Infrastructure Framework in Arizona, Focuses on Economic Recovery
During the first week of the state work period, Arizona Senator Mark Kelly discussed how the recent bipartisan infrastructure framework that Kelly and 20 other senators, 10 Republicans and 10 Democrats, are working to advance will benefit Arizona. Senator Kelly also focused on Arizona's workforce development, border economy and security, and defense priorities in stops across the state.
Kelly started the week with a visit to Davis-Monthan Air Force Base where he received a classified briefing on the SOUTHCOM mission. Following the Senator's briefing, he had lunch with Air Force personnel stationed at Davis-Monthan AFB. Last month, Kelly visited Davis-Monthan where he served as the commencement speaker for the graduation of the Air Force's newest A-10 pilots. Kelly, a 25-year veteran of the Navy, has flown close air support missions in combat and continues to be vocal in his opposition to the Biden administration's proposal to partially retire the A-10.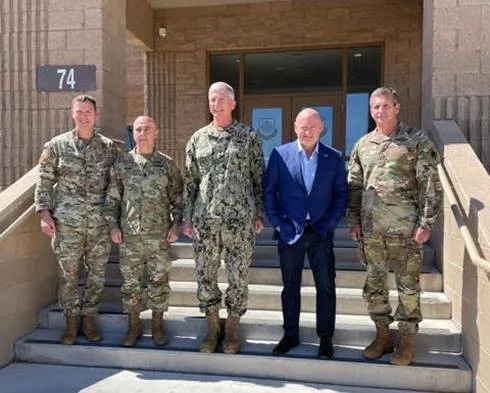 On the eighth anniversary of the Yarnell Hill Fire, a Kelly representative commemorated the 19 fallen firefighters of the Granite Mountain Interagency Hotshot Crew by presenting a resolution introduced by Kelly and passed by the Senate honoring the legacy of the fallen HotShot Crew to firefighters, family members, and community members at the re-opening of the Eric Marsh Foundation in Prescott.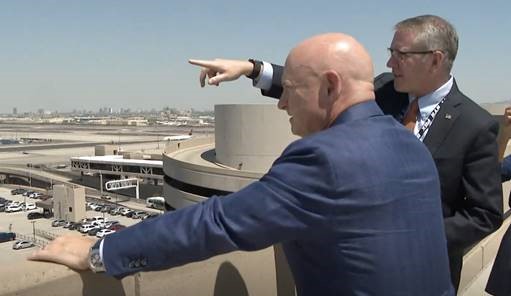 Later in the week, Kelly visited Phoenix Sky Harbor International Airport where he met with aviation officials, viewed the construction of the airport's new concourse, and discussed his work to shape the recent bipartisan infrastructure framework which would make a $25 billion investment into modernizing and upgrading airports like Sky Harbor and others around the country. 
After his visit to Sky Harbor, Kelly toured the Chandler-Gilbert Community College – Williams Campus where viewed the facility's Drone and Flight Simulation Lab, the Aircraft Maintenance lab, and learned about the college's artificial intelligence program. Kelly met with students at the college's newest Career and Technical education learning space, where students learn to operate and maintain drones and complete the FAA certification.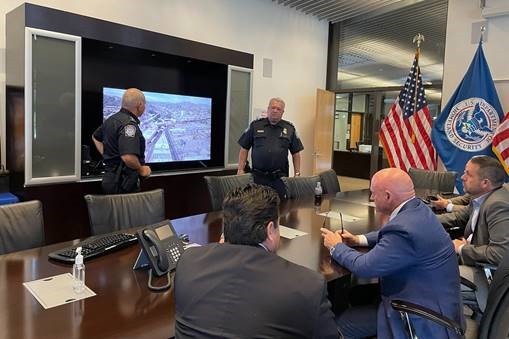 Kelly rounded out the week with a visit to the Nogales-Mariposa Port of Entry, his third visit to the Arizona-Mexico border as Senator, where he met with the Customs and Border Patrol personnel and was briefed on their port operations, including wait times and cargo inspection operations, and received a briefing on the port of entry. Kelly later held roundtable meetings in Nogales with Santa Cruz County elected officials and business leaders where he discussed the $3 billion in funding for ports of entry that he is pushing for in the bipartisan infrastructure framework and the Community Navigator Pilot Program Kelly established at the Small Business Administration to support and strengthen outreach to businesses in underserved communities.