PHOTOS: Senator Kelly Returns from Bipartisan Overseas Trip to Munich, Africa
Today, Arizona Senator Mark Kelly, a member of the Senate Armed Services Committee, returned from a bipartisan congressional delegation trip that stopped first at the Munich Security Conference and then continued to Niger, Zambia, South Africa, Botswana, Ivory Coast, and Morocco. For much of the trip, Kelly traveled alongside Cindy McCain, Ambassador to the United Nations Agencies for Food and Agriculture.
At the Munich Security Conference, Kelly met with the Ukrainian Foreign Minister and Mayor of Kyiv, the commanders of the U.S. European and Africa Commands, the NATO Secretary General, and other foreign leaders. The dominant topic was Ukraine's defense against Russia, and how the United States and its allies can continue to supply Ukraine with the weapons it needs to be successful.
During his week in Africa, Kelly, a Navy combat veteran, met with U.S. military and diplomatic staff and foreign leaders and saw how U.S. engagement on issues from military assistance and cooperation on critical minerals to HIV/AIDS strengthens bonds, eliminates poverty and hunger, promotes stability, and counters attempts by China and Russia to increase their influence.
"This was an important opportunity to see how U.S. engagement in parts of Africa not only fulfills our moral obligation to fight hunger and disease, but also advances U.S. interests by promoting stability and countering China and Russia. There is no better example of this than the U.S. President's Emergency Plan for AIDS Relief, PEPFAR, which twenty years after its creation has been a huge success, saving more than twenty-five million lives and allowing five and a half billion babies to be born HIV-free," Kelly said.
Kelly continued, "Traveling alongside Ambassador Cindy McCain this week to Zambia was also a special chance to see firsthand the important work she is doing and how fortunate we are to have her in this role, especially given the food security challenges created by Russia's invasion of Ukraine, which is one of the world's largest grain suppliers."
See below for photos and highlights from the trip:
During a brief stop in Niger, Kelly was briefed by U.S. military leadership on counterterror operations in the region. In Zambia, Kelly and McCain visited a school that is part of the World Food Program's school feeding program and a bulking center, to see how these programs address hunger and support local agricultural development. Kelly also met with the Zambian foreign minister and the U.S. Ambassador to Zambia, Michael Gonzales.
In South Africa, Kelly was briefed by U.S. embassy staff, met with the South African Foreign Minister, and visited HIV/AIDS clinic sites that are supported by PEPFAR on the 20th anniversary of the initiative.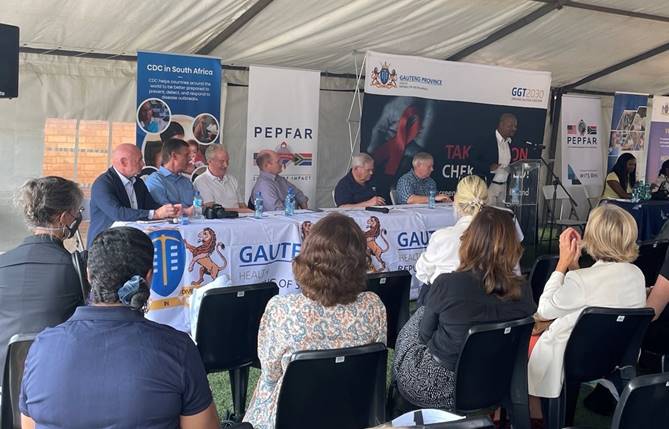 Then, in Botswana and Morocco, Kelly and his colleagues met with leaders of the International Conservation Caucus Foundation and the Moroccan Foreign Minister, and were briefed by U.S. embassy staff in each country on how they were supporting regional security.