PHOTO: Sen. Kelly Receives Leadership Award from Microelectronics Global Industry Group 
Sen. Kelly was recognized for leading the passage and implementation of landmark CHIPS Act of 2022
Arizona Senator Mark Kelly recently met with SEMI's North American Advisory Board and received the global industry group's Government Leadership Award for his instrumental role in ushering the bipartisan CHIPS Act into law. The landmark legislation includes Kelly's $52 billion plan to boost domestic microchip manufacturing, which has spurred billions in investment in Arizona's semiconductor industry and will create thousands of high-paying Arizona jobs, lower costs, and strengthen national security by reducing dependency on foreign supply chains.
"Thanks to the passage of our CHIPS Act, Arizona is a leading state for microchip manufacturing jobs and investments, and we are just getting started. I am grateful for the partnership of industry leaders like SEMI," said Senator Kelly.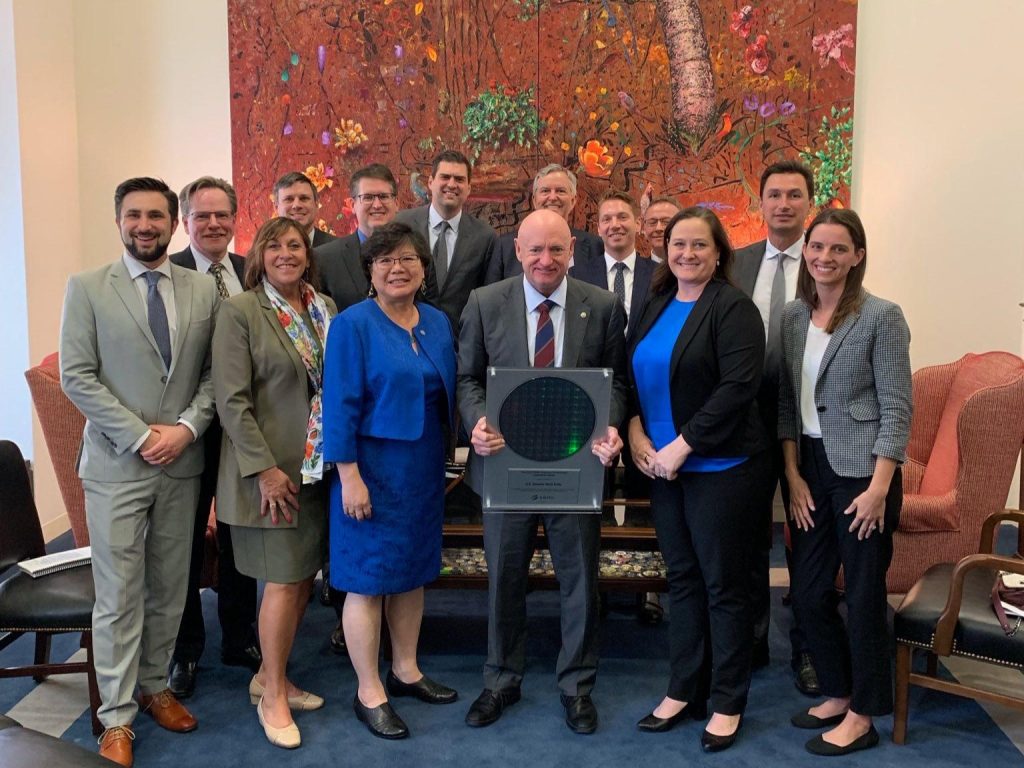 SEMI is a global industry association representing the electronics manufacturing and design supply chain, with more than 2,500 member companies and 1.3 million professionals worldwide. Arizona is home to one of the largest microchip industries in the country is on track to becoming a global hub for microelectronics research, development, testing, manufacturing, and packaging. Sen. Kelly also received the "CHIPS Champion" award from the Semiconductor Industry Association in September, 2022.