ICYMI: Sen. Kelly Welcomes Navajo Nation President Buu Nygren to Washington as State of the Union Guest  
Yesterday, Arizona Senator Mark Kelly welcomed Navajo Nation President Buu Nygren to his Washington, D.C. office as his State of the Union guest. Nygren was elected to office in January 2023 and this trip marked his first visit to Washington as President.
While in town, Kelly and Nygren met to discuss their shared commitment to delivering on infrastructure improvements such as upgraded roads, cleanup of abandoned uranium mines, clean water, and expanded high-speed internet access, as well as their work to create better economic opportunities, jobs and increased housing options for the Navajo people.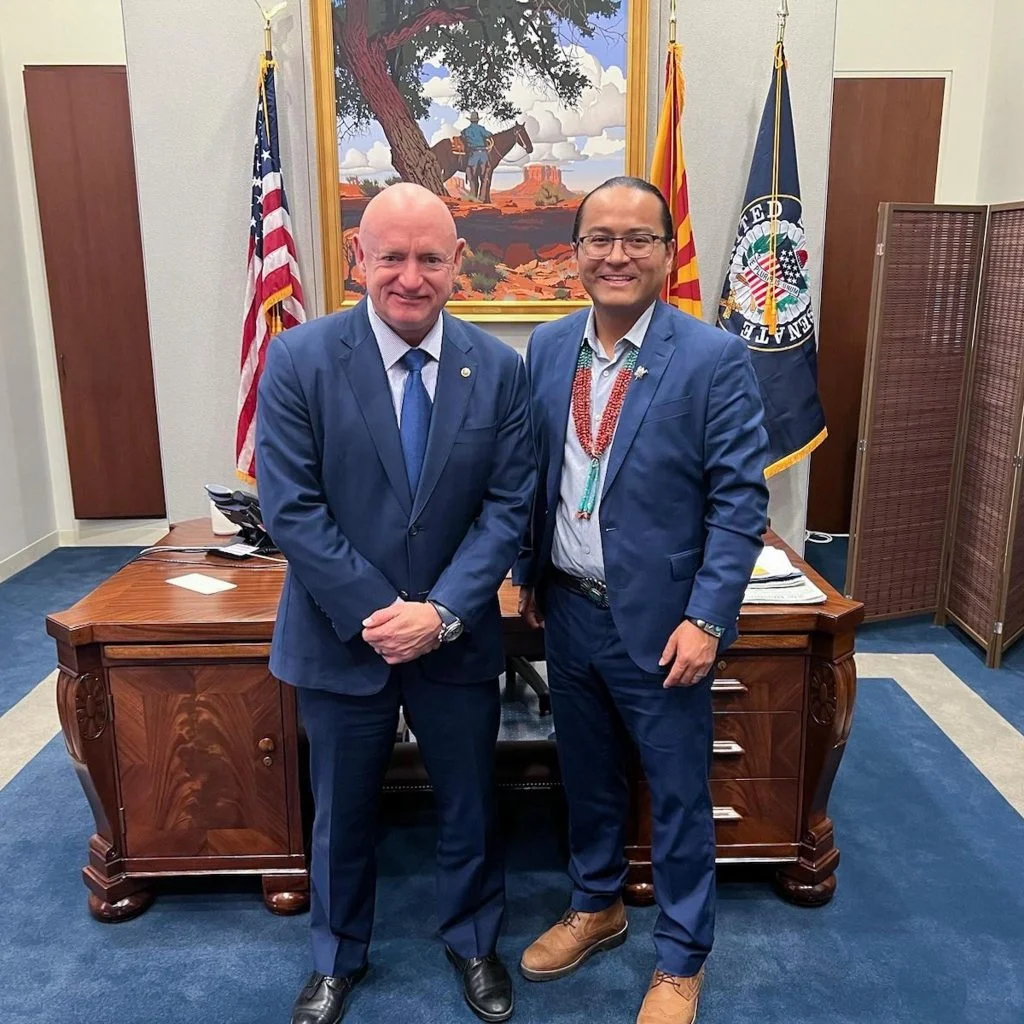 In the Senate, Kelly has worked to make sure the needs of Arizona's tribal communities are addressed in Washington. During his first term, he went right to work supporting tribal communities that were hit hard by the pandemic. Kelly shaped the Bipartisan Infrastructure Law to include significant resources for improving tribal roadways, increasing access to high-speed internet in Arizona tribal communities, and fully funding tribal water settlements. He also secured federal funding to open the first long-term care facility on the Navajo Nation.