ICYMI: Sen. Kelly and SBA Administrator Guzman Show Impact of Kelly's Community Navigator Program, Relief for Arizona Small Businesses 
In case you missed it, today, Arizona Senator Mark Kelly welcomed U.S. Small Business Administrator Isabella Casillas Guzman in Mesa and Phoenix where the two highlighted Kelly's Community Navigator Program – a program Kelly championed and established at the SBA via the American Rescue Plan – and discussed Arizona's economic recovery with small business owners.  
Kelly and Guzman began the day at Moreno's Mexican Grill in Mesa, a Latino-owned restaurant that has been working with the Phoenix branch of the Local Initiatives Support Corporation (LISC), now an Arizona spoke of the Community Navigator Program pushed by Kelly. LISC was the recipient of a $5 million grant from the program, which was designed to reduce barriers to capital and other support that small businesses face, especially those owned by minorities, women, and U.S. veteran entrepreneurs.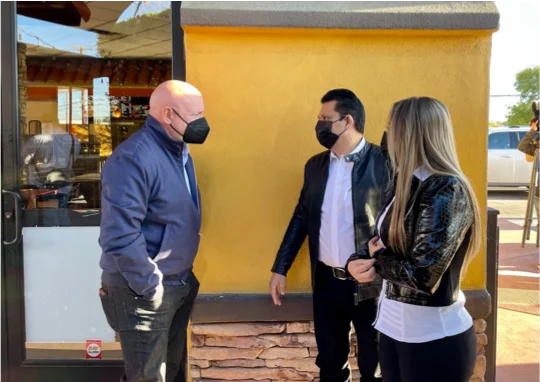 Afterwards, Kelly and Guzman traveled to central Phoenix to meet with a group of small business owners at Frances Boutique, which sells locally made clothing, accessories, and unique handmade gifts. The group held a discussion on economic recovery post-pandemic and how the federal government can continue being a resource and a partner for small businesses. Participants included Kimber Lanning, leader and CEO of Local First Arizona, Jade Noble, owner of Frances Boutique, Drew Shaw, owner of Voyce Threads, Derek Robinson, owner of Derek Sips, Nick Hyche, owner of Der Wurst Hot Dogs, Manny Tripodis, co-owner of Linger Longer Lounge, and Brittany Dailey, the Senior Hair Stylist at Root Salon.