WATCH: Sen. Kelly Champions Bipartisan Bill to Lower Energy Costs, Boost Renewables by Expanding Pumped-Storage Hydropower
Yesterday, during a Senate Energy and Natural Resources Subcommittee on Water and Power hearing, Arizona Senator Mark Kelly championed his bipartisan, bicameral bill to support exploration of additional pumped-storage hydropower facilities to the Salt River reservoir system in central Arizona.
By storing excess power to be used later during peak demand, pumped-storage hydropower lowers energy costs, stabilizes the electrical grid, and supports increased renewable energy production. Kelly's bill to explore expansion of pumped-storage hydropower on the Salt River would boost Arizona's supply of affordable and reliable energy. The bill is co-sponsored by Senator Kyrsten Sinema (I-AZ), and companion legislation has been introduced by Representatives David Schweikert (R-AZ-01) and Greg Stanton (D-AZ-04) in the House of Representatives.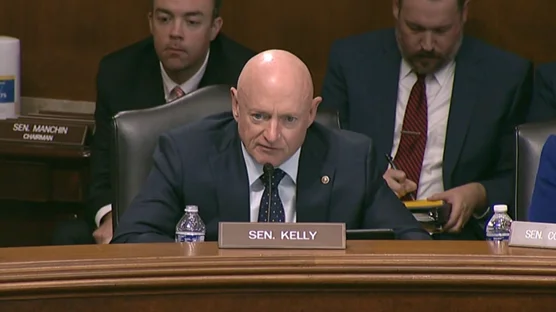 Click here to watch Sen. Kelly's remarks. See below for a complete transcript:
Thank you, Mr. Chairman. I would like to first thank Commissioner Touton for testifying today. I, like many others, recognize the hard work that the Commissioner has put in to implement the Bipartisan Infrastructure Law and the Inflation Reduction Act. I am particularly appreciative of your engagement with stakeholders in Arizona and other Lower Basin and Upper Basin states. It's really made a big difference.
You've been such a diligent partner on issues facing the Colorado River and the crisis we're facing in the West with water. I appreciate the work you're doing to consider the proposals that we've put forward for Lower Basin states.
Mr. Chairman, I want to thank you for including S. 739 in this hearing.
I introduced this bill earlier this Congress with Representatives Schweikert and Stanton in the House.
It's about pumped hydropower storage, which can store a significant amount of renewable energy that's generated during the day and then provide that energy back to the grid when it's needed, often when demand is the highest late in the afternoon.
Based on projected energy demand, there will be an increasing need to utilize long duration hydropower storage, especially in the West.
This bipartisan and bicameral bill would help enable the exploration of additional pumped-storage hydropower facilities to the Salt River reservoir system in the state of Arizona. Additional hydropower storage facilities will help lower energy costs for Arizonans while boosting the state's renewable energy resources.
In addition to lowering energy costs, this bill is also going to help stabilize our electric grid during peak demand and boost the supply of affordable and reliable energy in the West. Commissioner Touton, I appreciate your testimony today in support of the bill, and I look forward to working with you and my colleagues to further this and other important legislation.
Thank you, Mr. Chairman.