PHOTOS: Kelly Joins Colleagues in Historic Bipartisan Delegation Visit to Abraham Accords Countries
Senators Engaged with Leaders in Israel, the United Arab Emirates, Bahrain, and Morocco
Last week, Arizona Senator Mark Kelly joined a bipartisan group of seven senators in a visit to the Abraham Accords countries of Israel, the United Arab Emirates (UAE), Bahrain, and Morocco. In visiting these countries, the Senators saw firsthand how the Abraham Accords have enabled unprecedented regional integration and cooperation, and they discussed ways in which these Accords can be strengthened and expanded.
Kelly is a member of the Senate Armed Services Committee and deployed to the Gulf region twice in the United States Navy, including during Operation Desert Storm.
"Our bipartisan trip to the Middle East came at a critical time as we work together to expand on the Abraham Accords, counter shared threats, and promote peace. The conversations we had with government, military, and civil leaders this past week will inform our work to advance diplomacy in the region and around the world," said Senator Kelly.
See below for photos and highlights from the trip:
In Morocco, Kelly and his colleague met with Moroccan Head of Government Aziz Akhannouch and Foreign Affairs Minister Nasser Bourita to discuss how the Abraham Accords can directly improve the lives of the people of Morocco. Morocco is also a longstanding partner in countering extremism and the Global Coalition to Defeat ISIS.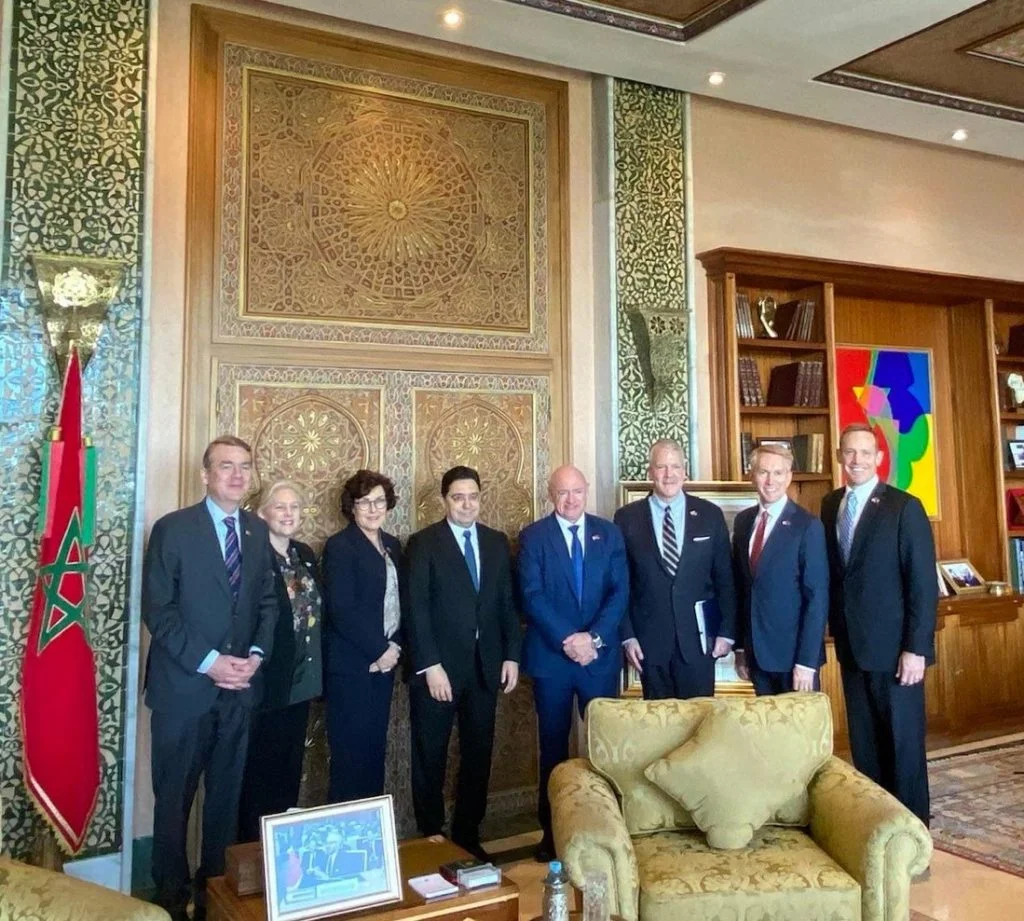 In Bahrain, the group met with King Hamad bin Isa Al Khalifa and Crown Prince Salman bin Hamad Al Khalifa to discuss deepening regional collaboration, including maritime cooperation, to deter Iranian aggression. The delegation also met with American troops at United States Naval Forces Central Command (NAVCENT) headquarters.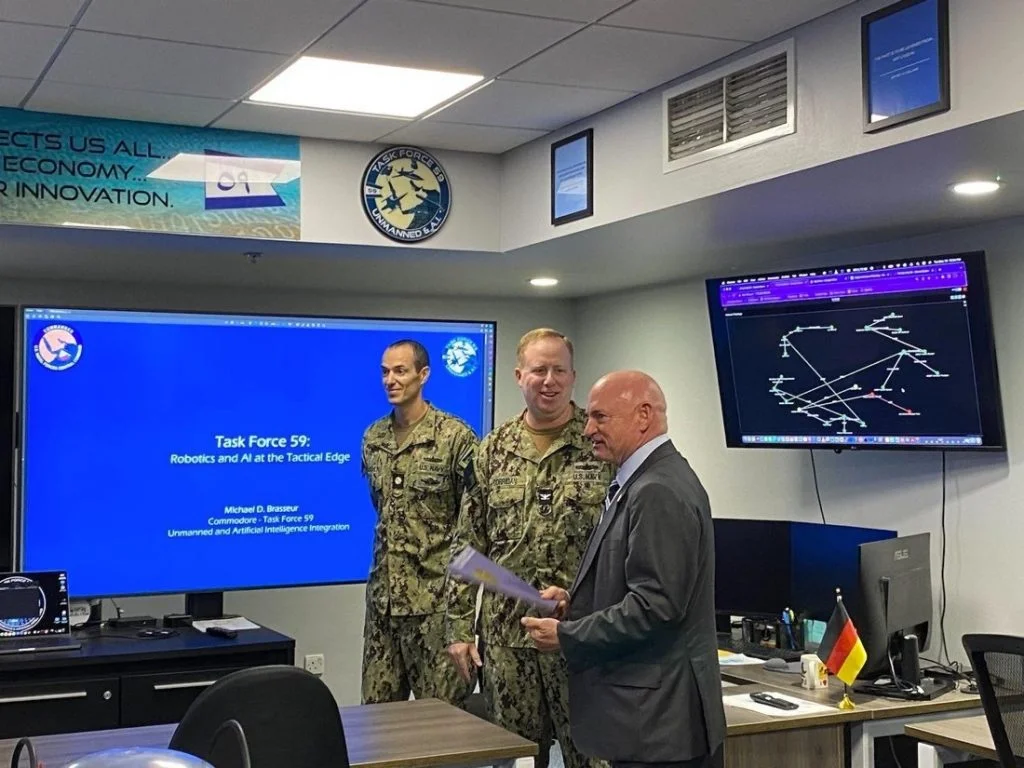 In the United Arab Emirates, Kelly met with President Mohamed bin Zayed Al Nahyan and Foreign Minister Abdullah bin Zayed al Nahyan to reaffirm the United States' commitment to the region and to the UAE's security, and to thank the UAE for its leadership on the Abraham Accords. The delegation also visited Al Dhafra Air Base to receive a briefing from United States Air Forces Central (USAFCENT) and our Emirati partners on how the Abraham Accords are advancing regional security.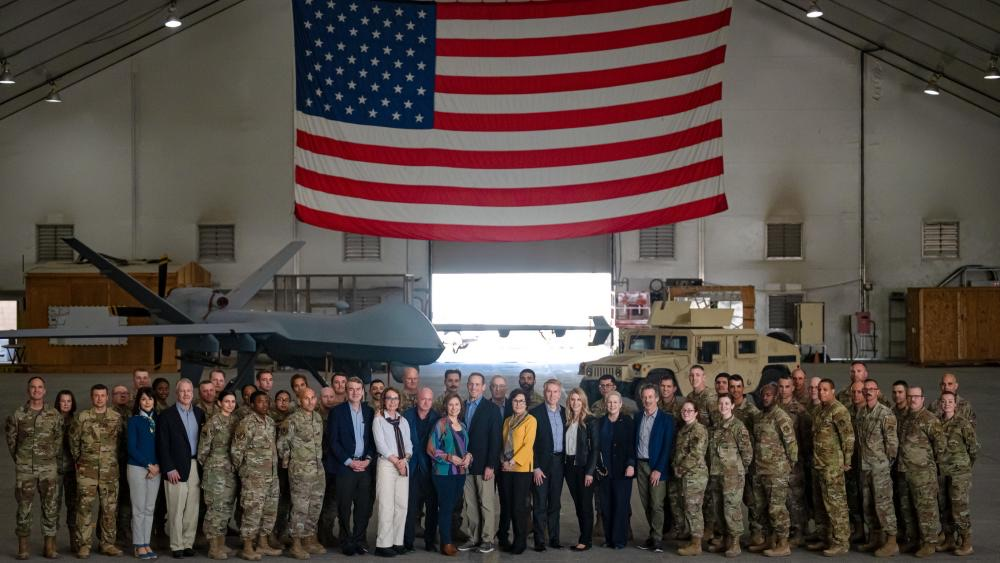 Lastly, in Israel, the delegation met with Prime Minister Benjamin Netanyahu, Defense Minister Yoav Gallant, and Speaker of the Knesset Amir Ohana to discuss ways to strengthen the U.S.-Israel relationship and the Abraham Accords. The delegation also met with President Isaac Herzog to discuss ideas for new regional partnerships and with Opposition Leader Lapid about the importance of the U.S.-Israel relationship and preserving the Abraham Accords. In addition, the delegation met in Ramallah with Palestinian Prime Minister Mohammad Shtayyeh to discuss tangible measures that can benefit the lives of Israelis and Palestinians and support prospects for a lasting peace.