PHOTOS: Sen. Kelly Joins Jack McCain, Local Leaders to Celebrate Naming of New Air Traffic Control Tower After Late Senator John McCain
Today, Arizona Senator Mark Kelly joined Jack McCain, Mesa Mayor John Giles, Gilbert Mayor Brigette Petersen, and dozens of Arizona leaders to celebrate the naming of the new air traffic control tower at Phoenix-Mesa Gateway Airport after the late Senator John McCain.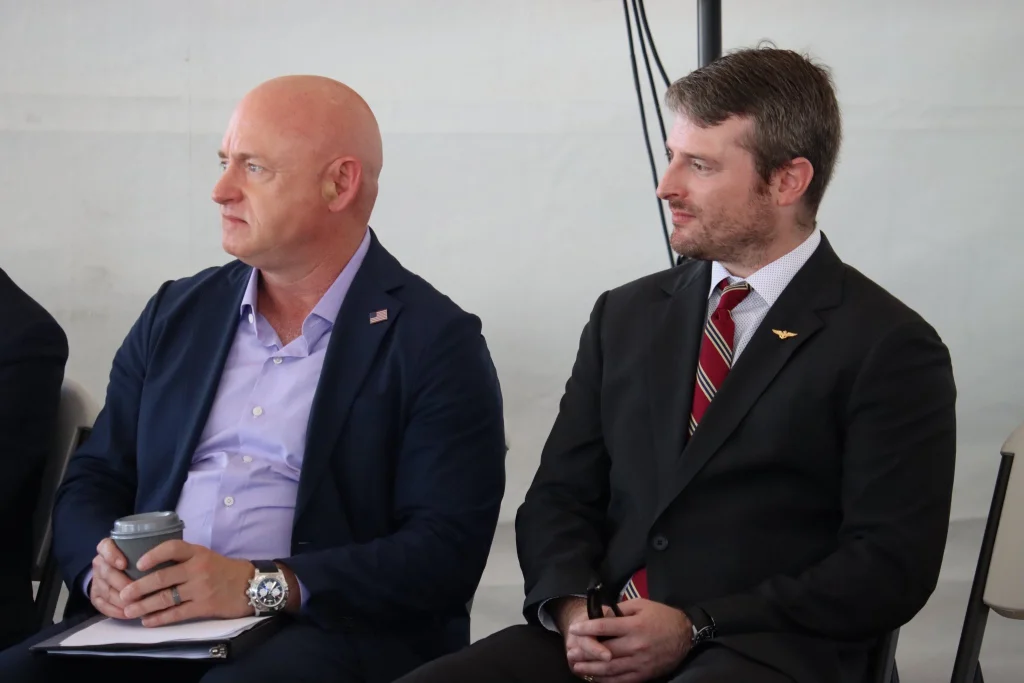 During the dedication ceremony, Kelly spoke about his admiration for McCain, whose seat he now holds, and what his legacy means to Arizona. Kelly also highlighted his work on the Bipartisan Infrastructure Law which helped fund the new John S. McCain III Air Traffic Control Tower. Kelly, McCain, Giles, Petersen, and local leaders also toured the new tower which will begin operations this Friday.
"It's particularly fitting that the tower is being named in honor of the late Senator John McCain, a personal hero of mine. His leadership was instrumental in transforming the airport into a growing hub for travel, tourism, industry, and economic development," said Senator Mark Kelly in his remarks at today's dedication ceremony. "In so many ways, our Bipartisan Infrastructure Law was crafted with Arizona in mind. Not just investing in airport and aviation infrastructure, but our roadways and bridges, upgrading our ports of entry, and expanding access to affordable high-speed internet. Jack would know better than me, but those are the kinds of bipartisan results that Senator McCain believed in. So thank you all for being here – and welcome to the John S. McCain III Air Traffic Control Tower."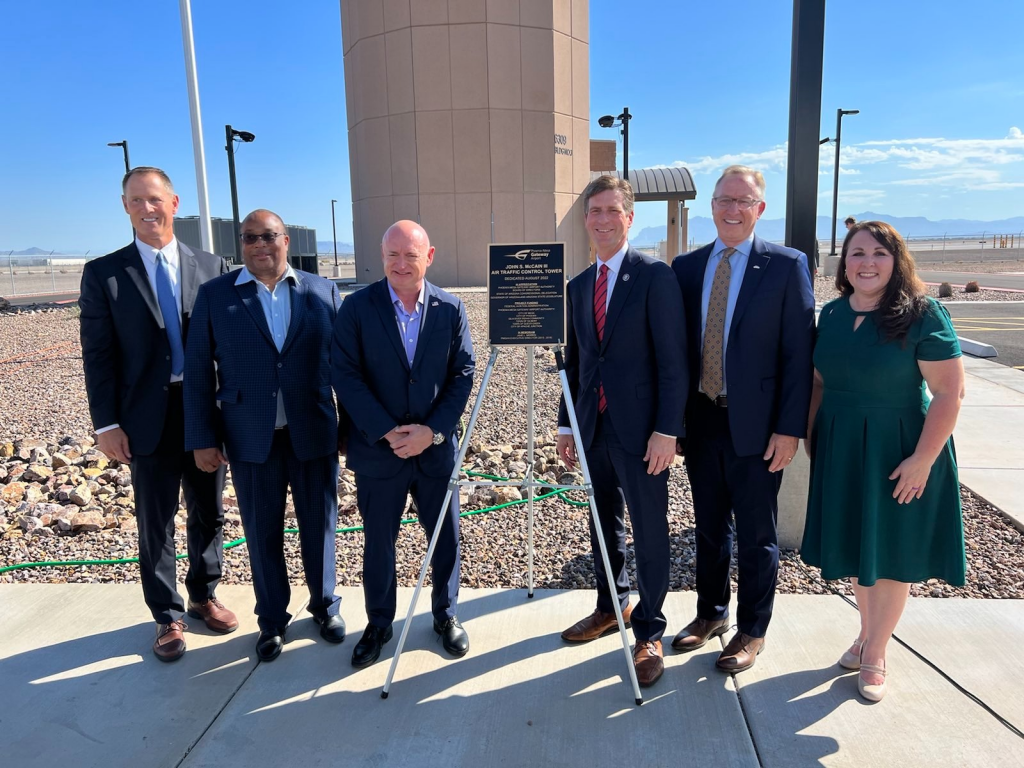 The Kelly-shaped Bipartisan Infrastructure Law provides $25 billion in investments for airport infrastructure including $5 billion in grants to modernize and upgrade air traffic control towers and infrastructure. Arizona airports are expected to receive a total of at least $360 million in additional federal investments over the next five years from the Bipartisan Infrastructure Law. The Phoenix-Mesa Gateway Airport is also the first Arizona recipient of the law's new Airport Terminal Improvement Grant Program.
###