ICYMI: Sen. Kelly Tours Intel's $20 Billion Microchip Manufacturing Project
Yesterday, Arizona Senator Mark Kelly toured the construction site of Intel's two leading-edge microchip factories at their Ocotillo campus in Chandler, AZ, where he received an update on the construction progress and on workforce and manufacturing efforts. Intel's $20 billion project represents the second largest private sector investment in Arizona history. It is predicted to create 3,000 high-tech, high-wage jobs, 3,000 construction jobs and 15,000 indirect jobs throughout Arizona.
Senator Kelly was a chief negotiator of the bipartisan CHIPS Act of 2022—a landmark $52 billion plan to boost domestic microchip manufacturing—which is supporting and spurring Intel's continued investment in Arizona. The legislation will create thousands of high-paying Arizona jobs, lower costs, and strengthen national security. Thanks to Kelly's leadership, Arizona is poised to become a global hub for microelectronics research, development, testing, manufacturing, and packaging.
See photos from Kelly's Intel visit below: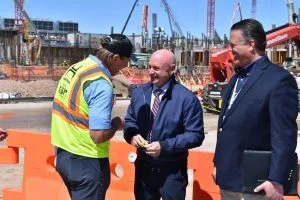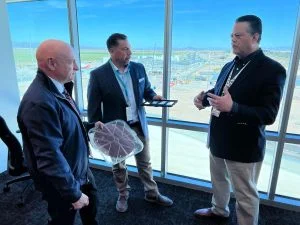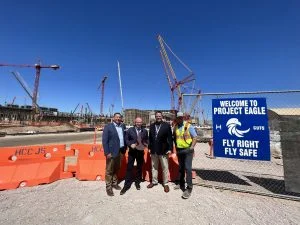 ###