ICYMI: Kelly Hosts Arizona Water, Transportation Leaders in Washington, D.C.
Yesterday, Arizona Senator Mark Kelly welcomed Valley Metro CEO, Jessica Mefford-Miller and Brenda Burman, the new General Manager of the Central Arizona Project (CAP), to his Washington, D.C. office. The meetings come on the heels of the announcement that Kelly will chair the Environment and Public Works subcommittee on Transportation and Infrastructure.
In his meeting with Mefford-Miller, the two discussed ongoing projects to expand the Valley Metro system. In last year's government funding bill, Kelly secured additional funding to increase the federal cost-share for public transit projects, including about $20 million in funding for Valley Metro's transit projects. Kelly and Mefford-Miller also discussed Valley Metro's funding priorities as the infrastructure law is implemented, federal grants Valley Metro is planning to apply for, and other priorities over the next year.
Later, Kelly met with Brenda Burman, the new General Manager of the Central Arizona Project (CAP). In the meeting, Kelly emphasized his commitment to working across the West to mitigate the effects of the historic ongoing drought. They also discussed the six states plan and how it will impact Arizona's water supply. Kelly recently reaffirmed his call for more cooperation from California in negotiations over Colorado River water use.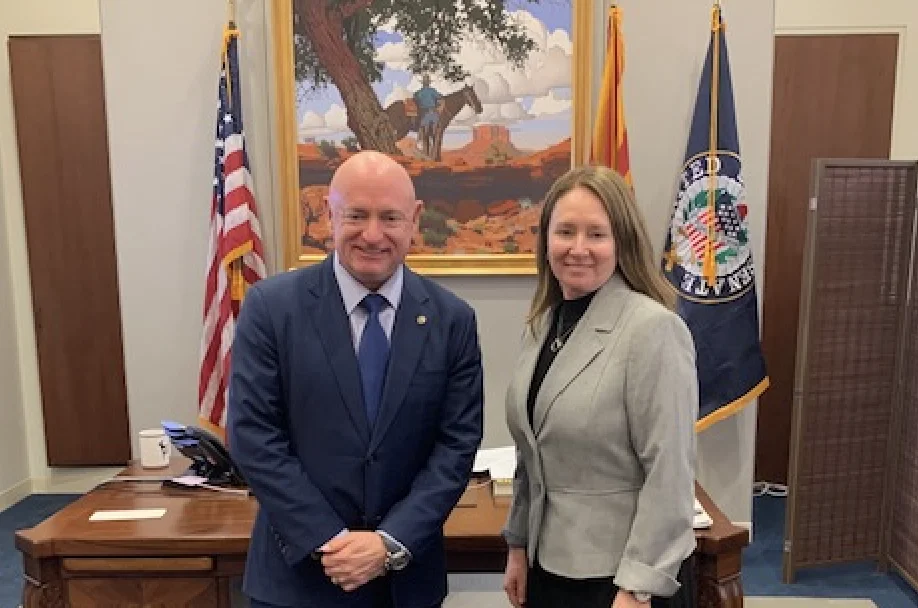 In the Senate, Kelly has broken through partisan gridlock to deliver on his commitment to strengthen and protect Arizona's water future. Recently, Kelly negotiated and secured $4 billion to combat western drought in the Inflation Reduction Act now law. The Department of Interior used that Kelly-secured funding to launch a new drought mitigation program that will improve water efficiency and protect Lake Powell and Lake Mead's reservoirs from falling to critically low levels. Kelly has also continued to push the Biden administration to use every tool at its disposal to protect Arizona farmers, cities, tribes, and businesses from the impacts of this historic western drought.