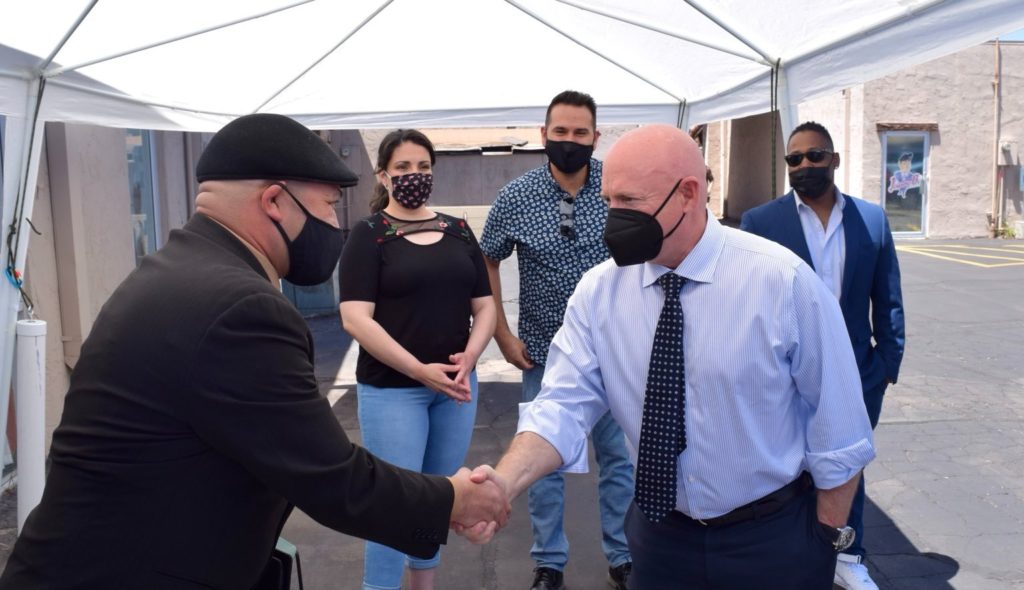 HELP WITH FEDERAL AGENCIES
Are you having a problem with a federal agency?
My office is here to assist you.
Our office is here to help Arizonans as they navigate the federal government. We help with veterans and active duty military, Social Security, Medicare, the Small Business Administration, federal taxes, immigration, passports, and other federal agency related issues.
Our staff helps with communication between Arizonans and federal agencies. To start this communication, you must first complete a Privacy Act Waiver. The Privacy Act of 1974 requires written permission before a congressional office may inquire with a federal agency on your behalf.
If your issue is related to immigration, passports or travel, click below to begin.
If your issue is related to anything else, click below to begin.
Please send your signed and completed Privacy Act Waiver to Senator Kelly's office via mail to 2201 East Camelback Rd, Suite 115 Phoenix, Arizona 85016, or email to CASEWORK@KELLY.SENATE.GOV.
The form must be signed by the person directly affected unless that person is a minor or has the federal agency's approved third-party authorization form.
Our office cannot promise you a specific outcome from an agency or referral. We will do our best to help you receive a full and fair response.
If your request is urgent, please call our Phoenix office at 602-671-7901.
As a United States Senator, the office of Senator Kelly is unable to intervene on any state, local, or legal matter. For state and local government issues, we encourage you to contact the Governor of Arizona (HTTPS://AZGOVERNOR.GOV/) or your State Representatives/Senator in the Arizona State Legislature (HTTPS://WWW.AZLEG.GOV/). If you are unsure who to call, contact our office and our staff will provide you with an appropriate referral.
Fields marked with an (*) are required.